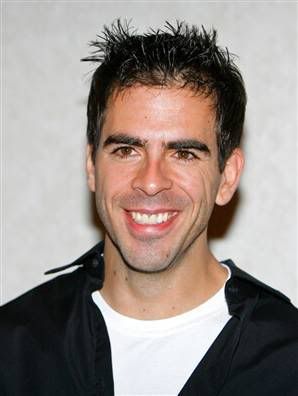 Way to take the blame, coach. Braggart nu-horror Schlock jock Eli Roth is responding to both critics – who have roasted his "Hostel II" film – and audiences – who have ignored it – on the lacklustre performance of his newest "gorno" film (gore porno; the Times called the original, "generally odious").

And of course, he's blaming everyone but himself – specifically online piracy. The moviemaker cum blogger took to his Myspace page on June 15 to bitch about how movie pirates ruined what should have been a huge boxoffice payday.

"Piracy has become worse than ever now, and a stolen workprint (with unfinished music, no sound effects, and no VFX) leaked out on online before the release, and is really hurting us, especially internationally," he wrote, tearing into critics who had reviewed the film prematurely via the said leak. "Critics have actually been reviewing the film based off the pirated copy, which is inexcusable. "Some of these critics I have actually known for a few years, and while I wouldn't dignify them by mentioning them by name, I know who they are, as do the studios, and other filmmakers, and they will no longer have any access to any of my films." Boo-hoo. Roth also advised fans that hadn't already seen Hostel: Part II to "go now, because after next weekend the film will be gone from theaters."

AKA: "We're dying on the vine, SOS, please pay to see it now!"


Of course this rant was taken down from his myspace page, but thanks to Google cache, the page can be seen here (we've also provided a nice screenshot for posterity).

Apparently, Roth's poor-showing has spun him into Defcon 4 mode: the director says he won't be directing "Cell" anytime soon, and claims we won't see a film directed by him in theaters until at least fall of 2008. "The R-rated horror film is in serious jeopardy. Studios feel the public doesn't want them anymore, and so they are only putting PG-13 films into production. The only way to counter this perception is to get out there and support R-rated horror," he wrote in only mildly palpable desperation.