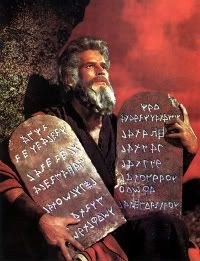 - Former News Corporation executive Peter Chernin is returning to his former home Twentieth Century Fox to develop a retelling of the story of Moses, last adapted in the Dreamworks animation "Prince of Egypt." The script, from Adam Cooper and Bill Collage ("Accepted"), is set to be similar to the writers' adaptation of "Moby Dick" for "Wanted" director Timur Bekmambetov - "a visually stunning action piece," akin to "300." So, a green-screen "Ten Commandments," basically.

- Joe Hill, the son of Stephen King, and author of the pretty good horror novel "Heart Shaped Box" has sold the rights to his next work, "Horns," to Mandalay Pictures. The novel, published next February, focuses on a young man, grieving for his murdered girlfriend, who wakes up one morning to discover horns growing from his head. No talent's yet attached. "Heart Shaped Box" was set up at Warner Bros, and was ready to be directed by Neil Jordan, but that seems to have stalled.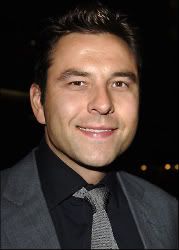 - The already-eclectic cast of Jay Roach's comedy "Dinner For Schmucks", which already consists of Paul Rudd, Steve Carell, Zach Galifianakis, Lucy Punch and Stephanie Szostak, has added two more, in the shape of the great Bruce Greenwood ("Star Trek") and British comedian David Walliams ("Little Britain"). The actors will play, respectively, a billionaire investor and a Swiss banker, that Rudd's character tries to impress.

IFC has scored U.S. rights to "Uncertainty," a thriller directed by Scott McGehee and David Siegel ("Deep End," "Bee Season") that stars Joseph Gordon-Levitt and Lynn Collins (Wolverine's girl in "X-Men Origins: Wolverine"). The picture hits soon, Nov. 13 in limited release and then on video-on-demand two days earlier starting Nov. 11.


Felix van Groeningen's "The Misfortunates" was a triple-prize winner at this past weekend's 17th Hamptons International Film Festival in East Hampton, NY. A comedy about alcoholism, the pic won Best Narrative feature, won the Best screenplay and best cinematography as well. The flick already played at this year's Director's Fortnight in Cannes and is Belgium's selection for Best Foreign language Oscar.

Here's a teaser trailer, it's not necessarily safe for work.