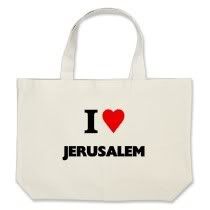 In an interview with the NY Times, on the eve of the release of "New York, I Love You" (which is predictably mediocre like most omnibus films) producer Emmanuel Benbihy has revealed that anthology projects set in Shanghai, Rio de Janiero and Jerusalem are already in the works. According to /Film, "Shanghai, I Love You" will be up next to coincide with the 2010 World Expo, with Jerusalem to follow in 2011 or 2012. Over at the Hollywood Reporter, they elaborate a little more saying both Shanghai and Rio will be shooting next year, with Jerusalem to follow a little a later on so perhaps that info is a little out of date now.

We're a little skeptical about the long term viability of this particular anthology series as we are about most of them. While "Paris, Je T'Aime" was a great concept with OK to so-so material, "New York, I Love You" suffers from lesser talent behind the camera and, frankly, since even the most generic rom-coms are already set in the city, these short pieces are going to have one helluva script behind them to keep our interest.

"New York, I Love You," which opens Friday, has garnered some pretty tepid early reviews and unless the picture does some surprising, gangbusters numbers we don't see distributors lining up to buy "Jersusalem, I Love You" — which will also have to navigate some touchy political terrain - anytime soon [ed. and again, outside of a few segments, "New York, I Love You," is pretty meh]

That said, Benbihy does seem to be able to continue to deliver some decent talent. He apparently has just closed a CAA deal that will allow him to build a decent cast and get financing for Shanghai. He also claims to have A-listers already lined up for Jerusalem and says that the network of talent and goodwill lent by his New York and Paris films has directors clearing space in their schedules to contribute a segment to their favorite cities.

While Benbihy is certainly an enthusiastic producer, it's hard to separate the wheeling-and-dealing producer-speak from anything more concrete so we're going to take a cautious wait-and-see attitude as we watch these projects unfold.