We — and practically every other nerd with an Internet connection (as though there's any other kind) — have been reporting on the casting rumors for "Spider-Man 4," but the newly resurrected Movieline claims they have the scoop, and boy, would J. Jonah Jameson be proud.

Not only is the previously rumored Anne Hathaway still in the running, but Oscar nominee John Malkovich is also a top candidate. The esteemed actor would play The Vulture, who the Marvel encyclopedia describes as being an aged, coldblooded murderer who outlasts the sands of time thanks to a harness that gives him flying abilities and super strength. In a June round-up of possible villains for the fourth installment, we mentioned that The Vulture might be played by Ben Kingsley, but we love the sinister edge that Malkovich could bring to the flailing franchise. (Not that Kingsley can't be scary. His "Sexy Beast" gangster is freaking terrifying...)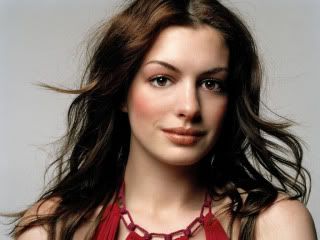 Movieline also has a revelation about Hathaway's Felicia Hardy: rather than becoming Black Cat as everyone had thought, Hardy will now become The Vulturess. This is a pretty big break in canon for Sam Raimi and Co.: In the Marvel Universe, Felicia Hardy equals Black Cat, and there is no Vulturess to be found in the alternate version of New York City. This gives the filmmakers a bit more freedom, but hell hath no fury like a fanboy scorned.

Malkovich isn't that far a stretch to play a Spider-Man nemesis. Previous outings have featured such celebrated actors as Willem Dafoe, Alfred Molina, and then-recent Oscar nominee Thomas Haden Church (who now lists "All About Steve" as a recent credit) taking on the webbed one. Malkovich is also set to play the baddie in the adaptation of DC Comics' "Jonah Hex."

Meanwhile, we're just glad that the always awesome Bruce Campell is still slated for a major appearance. Especially if it keeps him out of the director's chair for his own projects...