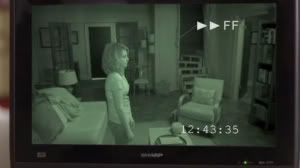 One of our favorite ongoing behind-the-scenes stories at the moment are the petty, absurd battles between Lionsgate and Paramount over their head-to-head Halloween franchises, "Paranormal Activity" and "Saw." Lionsgate kicked "Saw VI" director Kevin Greutert director off the series, and he signed to direct the sequel to Paramount's sleeper hit, only for Lionsgate to decide to exercise their option on him after all, forcing him to direct the film against his will. A series of increasingly depressed-sounding messages appeared from Greutert, since deleted from his blog, and "Paranormal Activity 2" was left without a director.

Now, as the LA Times reports, Paramount may be aiming a little higher with their choice of director. The paper's 24 Frames blog reports that the studio initially sought Akiva Goldsman, president of the guild of hacks, to make his feature directorial debut (he's previously helmed episodes of "Fringe" and "Kings"), although he's no longer linked to the project (man, when the man behind "Batman and Robin" and "The Da Vinci Code" turns something down...). Now, there's three experienced genre directors on the studio's list. The biggest? Brian De Palma.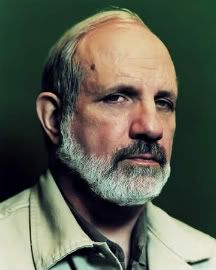 Yes. Brian De Palma. Fresh off probably the two worst movies of his always spotty career, "Redacted" and "The Black Dahlia" (in fact, the latter may be one of the worst movies of anyone's career), De Palma's struggled to get new projects off the ground, and could clearly do with a comeback movie. In a way, the original film fits quite well with De Palma's voyeuristic, pervy sensibilities, but it still seems like a major case of slumming it for one of the original Movie Brats (even if he is our least favorite).

Apparently, De Palma's not the only name being looked at, as both Brad Anderson ("The Machinist") and Greg McLean ("Wolf Creek") may be in the running. Both have proven chops in the horror genre; Anderson was behind the very underrated, creepy-as-hell "Session 9," while McLean's "Wolf Creek" was a solid, grindhouse slasher flick.

It's interesting that the studio are courting well-respected genre directors now, rather than using directors from "Saw" - could it be that their response to having their original director poached is to try and, you know, make a good movie? With names like these on board, the studio may be breaking away from the found footage format of the first film - "Paranormal Activity 2: Book of Shadows" as it were... Having said that, with a release date already locked as October 22nd, and no director on board, it seems pretty unlikely.