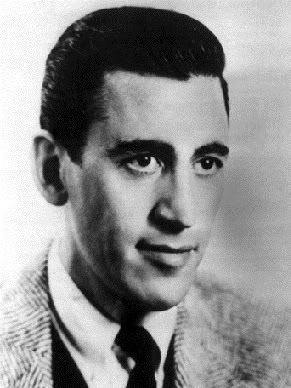 If J.D. Salinger could sue from beyond the grave, he probably would, as only a couple days after the celebrated author passed away, it's being reported that a five-years-in-the-making documentary, "Salinger," about the reclusive writer, is in the can and ready to go.

The documentary is expansive, featuring "150 sources" interviewed in the film who "either worked with Salinger at The New Yorker or had contact with him otherwise, or were greatly influenced by him." Some of the famous names involved include Philip Seymour Hoffman, Edward Norton, John Cusack, Danny DeVito, John Guare, Martin Sheen, David Milch, Robert Towne, Tom Wolfe, E.L. Doctorow, A. Scott Berg, Elizabeth Frank and Gore Vidal. Naturally, the man himself isn't on film and even more curiously, the picture isn't narrated.

The film by Shane Salerno (writer of, um, "Armageddon," "Shaft," "Alien vs. Predator: Requiem") started as a feature based on Salinger: A Biography by Paul Alexander before he decided to go the documentary route. Apparently, Salerno has thrown millions of his own dollars into the production and even hired longtime Ken Burns cinematographer Buddy Squires to lens the picture. Apparently, so much information was uncovered that a 700-age companion book co-authored by David Shields is coming as well.

While the picture promises to cover nearly every aspect of Salinger's personal life including his service in WWII, his relationship with Oona O'Neill and "his penchant for taking a week to craft a single sentence" and was borne out of the director's longtime obsession with the author, we remain somewhat skeptical. It's particularly the "taking a week to craft a single sentence" bit that has us worried. There are so many myths surrounding Salinger as a person and writer, that we have serious doubts that Salerno's film won't just reinforce or circle around them. Depending on who you talk to, Salinger was a prolific writer with tomes of unpublished work sitting in a safe somewhere or a recluse who painstakingly agonized over every punctuation mark. And judging by the names of those interviewed (it seems to be mostly those who have read his books, but not met the man), we have a feeling that the doc will end up being a love-in rather than anything revealing.

Wouldn't the ultimate tribute to the author be not to trawl through his life and capitalize on it forty-eight hours after his body is in the ground?