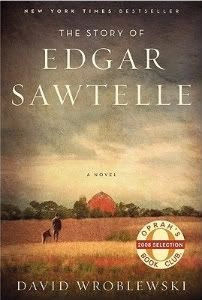 Formidable Hollywood movers and shakers, Tom Hanks and Oprah Winfrey, are joining forces to bring the David Wroblewski novel "The Story of Edgar Sawtelle" to the big screen.

The Oprah Book Club selection "centers on the titular teenage mute who, caught in a long-standing intense family conflict, flees into the Wisconsin woods with three of the extraordinary dogs that his family raises and trains."

The novel has earned heaps of praise and Stephen King has compared it to "Hamlet," "Watership Down," "Life Of Pi" and "Night Of The Hunter" which has us intrigued to say the least.

The book will be adapted by William Broyles Jr. who wrote previous Hanks films "Cast Away," "The Polar Express" and "Apollo 13." Sounds a little bit feel-good Oscar-baity, no? Or maybe old-school '80s and '90s Oscar-bait at any rate.