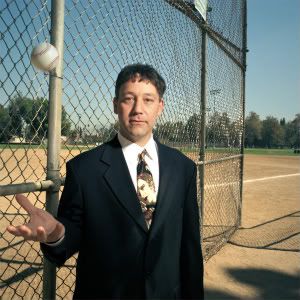 Yesterday was the annual Saturn Awards, presented by the Academy of Science Fiction, Fantasy & Horror films. Two time winner Sam Raimi made an appearance and Collider caught up with him for an interview. The site managed to squeeze some information out of him, in particular about upcoming films "World of Warcraft" and "Oz The Great and Powerful."

In somewhat surprising news, Raimi claims that he is not confirmed to take the director's chair for the Robert Downey Jr. led Oz film. Earlier this month we reported that Deadline confirmed he had taken the job, but in this interview, Raimi seems to be singing a different tune. "I'm not really committed to 'Oz'. We're gonna wait and see how that goes. I've read the script, it's a great project... It's something i'd like to work on." Looks like Nikki Finke jumped the gun on this one. It seems like the project is still finding its footing, but it sounds like should all the pieces fall into place to Raimi's liking, he would be on board.

The rest of the interview involves Raimi talking a lot about his "World of Warcraft" project, and he seems very passionate about the film. This is the most he's ever talked about it, and frankly, its been in development for so long we were beginning to doubt it would ever happen. It seems like work is being done though, as Raimi mentions he and Robert Rodat ("Saving Private Ryan" & "The Patriot") have had many sleepless nights trying to crack this one.

"We're still working on the story right now, we got a 40 page document that needs a lot more work... we're finding the characters, through the characters we're finding the story. We're just trying to create realistic characters that live in the world of Warcraft." Raimi also states that it will not take place in any other world than the Warcraft one, thankfully they're both smart enough to not even consider having a narrative that includes a person actually playing the game. When asked about particular characters, "..there's so many characters in the game, that we're really trying to pull upon the most exciting and different characters in the game. It's so overwhelming... so many different characters and professions, so we're trying to choose the ones that are interesting and that can play part in a drama that is slowly developing."

He's excited, he's into it, he's got a level 70 character of his own, but what about the studio, Legendary Pictures? "The studio is very enthusiastic... Thomas Tull is running Legendary, he's a great fan of the game himself. He's a fellow that produces really good quality pictures, he's after making a top quality movie. It's his only concern." It's good to hear the Raimi can pursue something he really seems interested in, even if we're not as enthusiastic as any of the aforementioned players are. Could this turn out to be a good film? Maybe, Raimi certainly is talented, but we're not so sure we're sold on the source material. It could very well be a generic fantasy piece, but here's hoping Raimi can inject some life and humor into it (just pray that this film doesn't take itself too seriously).

With "World of Warcraft" without a script-outline, and "Oz The Great and Powerful" no longer 100% confirmed, what is Raimi up to now? He quickly dismissed "The Hobbit" rumors, saying he "didn't hear that" and that "I don't think that's what Peter Jackson's thinking, probably.." With a shrug, he added, "You never know."

As for what's next, there's nothing set in stone and ready to go. "I really want to direct a picture, it's possible that a film that's ready to make could come in, but I haven't seen it yet," he says. It's possible that we could hear from Raimi soon, as he's actively reading scripts to find a project to join, and who knows - maybe the 'Oz' stuff is just a slight hiccup and will go on as rumored with Raimi at the helm.