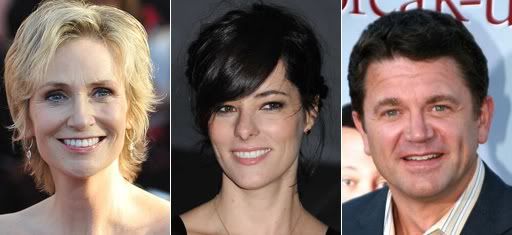 It's been a while since the admittedly pretty middling "For Your Consideration" but if reports at Women On The Web (via Cinematical) are to be believed, Christopher Guest is ready to return with another mock doc.

After taking a satirical knife to theater ("Waiting For Guffman"), folk music ("A Mighty Wind"), dog shows ("Best In Show"), and Hollywood ("For Your Consideration"), Guest will apparently take aim at "the world of retro collectors; people who ferret out such things as old comic books, Barbie dolls, vintage magazine ads, vinyl 45-rpm singles, or even – ick! – Charles Manson song lyrics written on Kleenex." And that actually sounds like perfect source material as that world is already populated with its own brand of eccentrics.

Among the names being bandied about to join the project are frequent Guest collaborators Jane Lynch, Parker Posey and Michael Patrick Higgins. No word yet on if/when this film might get in front of cameras, but if Lynch is involved, it will most likely have to wait until she has a break from filming "Glee." But we definitely hope wheels are in motion; we would welcome another entry from Guest and his always excellent cast of players.